Yr5 E-Safety Education Programme
Parent Meeting 10th May 2017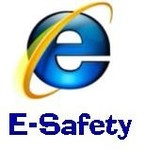 Year 5 'My name is Tom' e-safety Education programme.
During the summer term, Year 5 are taking part in some very exciting workshops exploring the issues of e-safety which will include…
– An introductory Drama session for Year 5.
– Followed by 4 weekly ninety minute sessions using drama to understand the issues, improvise and share problem solving and a 'public broadcast event' for the school community to develop new strategies.
Throughout the workshops the pupils will be operating as actors to explore these real issues and distance themselves from their own situations, in order to address real problems. Alan Spence, Project Director, is holding an initial meeting with Parents to outline the key objectives of this project and to share experiences and concerns as well as discussing ways to overcome these issues.
This will take place tonight 10th  May at 5.30pm in the upstairs hall at Sketty Road.
Children welcome as staff available to help…
---
"Year 5 teachers loved the introductory drama session".
"Thank you for all your hard work. We look forward to working with you on this project, thank you for allowing us to be a part of it".
Angela Eberle  Deputy Headteacher in charge of Sketty Road.
---